Ceremony:

Our ceremony will be held on Sunday, July 12, 2009 at the Abington Art Center.

The ceremony will begin promptly at 4:00pm.
Preceding the ceremony, family will gather for our bedeken and as we sign our ketubah.
Following the ceremony, guests are invited to celebrate with us (the brides) at our reception, also at the Abington Art Center.

A Couple of Notes...
As every wedding is unique to the couple, there will be a donation box at the entrance to the Abington Art Center for school supplies which will be donated to Philadelphia Public Schools.
We would like to encourage you to consider the environment by carpooling to and from wedding events and by recycling your paper invitation.
A wedding is a special day in a couple's life, a day (hopefully) overflowing with blessings. We encourage you to write a blessing for the couple on the back of your response card (or in the RSVP section of this website). These blessings will be used in decorating our huppah (marriage canopy).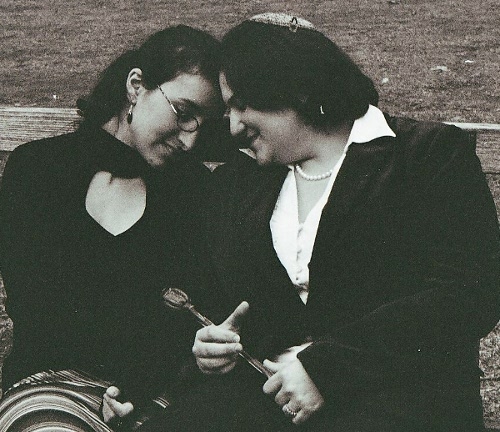 Sign the Guestbook: